University is a place of universal learning – from new ideas to solving relevant societal problems. A joint European university, ECIU University brings together students from different countries to solve regional and global challenges.
Students solve efficient resource management, transition to the circular economy, social problems and other challenges. The challenge modules are offered by 12 European universities that are a part of the ECIU consortium, including Kaunas University of Technology (KTU), and the students can choose to join any of them. Solutions to the problems can range from coffee waste management to special infrastructure helping people who abuse alcohol or other substances.
The first challenges offered by Kaunas City Municipality attracted students from KTU and other European universities. Meanwhile, KTU students also contributed to solving the challenges at other universities belonging to the ECIU consortium.
I appreciate such experience because during my studies I had the opportunity to contribute to solving real problems, get acquainted with the project process and expand my network of contacts.

– KTU Informatics master's student Arnas Nakrošis
Consumerism is a sensitive issue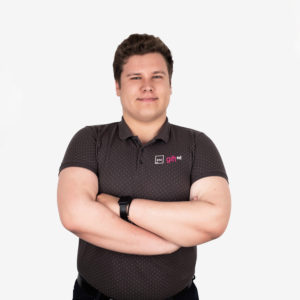 In autumn 2020, KTU Informatics master's student Arnas Nakrošis took part in the first Lithuanian ECIU University challenge Efficient Resource Management in Kaunas. The student chose the challenge because he cares deeply about the global environmental problems that are becoming more evident each year.
"We must take action to stop the situation from taking the turn for the worse. Although ecological problems are affecting the planet globally, each of us can contribute. Kaunas challenge was related to reuse, utilisation, redistribution of resources and consumption reduction", he says.
Together with his team, Nakrošis solved the challenge of consumption reduction. The team tried to find an area where it would be possible to reduce consumption, and since this is a widely researched area, its improvement also requires a lot of knowledge.
"I appreciate such experience because during my studies I had the opportunity to contribute to solving real problems, get acquainted with the project process and expand my network of contacts. I am also thrilled that businesses and, in this case, Kaunas City Municipality, are contributing to such initiatives by offering challenges, allowing students to improve and at the same time get new ideas that can help to solve existing problems", says KTU student.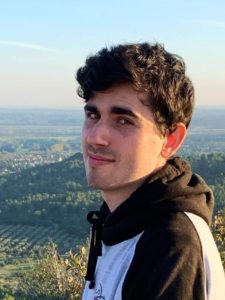 For KTU Erasmus + student from France Charli Richaud, Kaunas is the first large city he truly lived in. Although it is still alien and very different from what he is used to, the student believes that most cities worldwide face similar problems.
"Environmental law is quite abstract. During this challenge, as we searched for specific laws and how they are applied, the Environmental Law and Entrepreneurship module, during which I chose the challenge, became more tangible. Although it was a very interesting experience, I live far away from the big cities, because I think they are hard to live in, and there are many problems. Therefore, the very idea of helping to solve one problem of the large city turned out to be very attractive to me", says Richaud, a student of Food Engineering at the University of Avignon.
Changes can start from a morning cup of coffee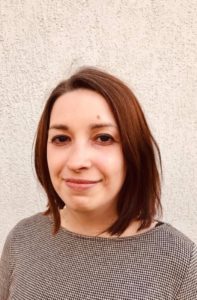 Although Rūta Pelikšienė has been living in Vilnius for a long time, when she learned about the ECIU University challenges and the opportunity to contribute to the well-being of her hometown Kaunas, a master's student of the KTU Social Welfare and Policy chose Kaunas Transition to Circular Economy challenge. This challenge was proposed by Kaunas City Municipality in spring 2021.
"I chose to join the challenge for several reasons. Firstly, the circular economy is inseparable from sustainability, and for me, it is an interesting topic. Secondly, I was fascinated by the opportunity to contribute to real and tangible change. And finally, the opportunity to add to the academic experience by applying gained knowledge in real situations fascinated me. As the challenge is about to end, I can say that it exceeded my expectations", says Pelikšienė.
Together with the team, they are working on the re/use of coffee waste. Although almost everyone drinks coffee, we rarely think that the used coffee grounds are more than just waste; they can be used as fertilizer, for streets in winter and many other ways.
"Instead of throwing coffee grounds into the trash, we can use them for the benefit of the city. This is just one example of what each of us can do, so as tomorrow and ten years from now we could live on a clean planet. To enjoy nature and fresh air, and to allow future generations to experience this joy, we must act. We can no longer just consume and wait for someone to come and solve our problems", she urges.
Pelikšienė is convinced that social welfare can be achieved by following sustainability principles, and the circular economy is one of the many examples of applying these principles.
"Master studies at KTU helped me to understand that I want to connect my future career with sustainability, and taking part in the ECIU challenge only confirmed that this was is the right decision. I have no doubts that the knowledge and experience I have gained will be useful in the future; it is really practical, adaptable and unique", she says.
The team with which the student tackled the challenge argues that to live sustainably one does not need to drastically change their lifestyle – sustainable living is possible in every step we take. R. Pelikšienė is convinced that a sustainable lifestyle only requires a desire to replace one habit with another. Maybe these changes can start with a morning cup of coffee?
More technological solutions in the future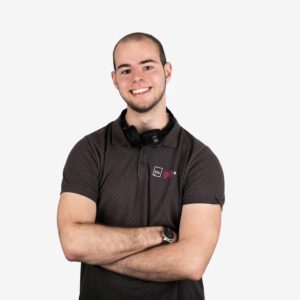 Lukas Arlauskas, a third-year student of the KTU Software Systemsstudy programme is participating in the Tech and the City challenge at the University of Aveiro. He chose this ECIU University challenge because of the topic: the Internet of Things, 5G technology, and improving urban infrastructure using data.
"I was interested in these topics before because I am a technology enthusiast and innovation fascinate me. I think big data analytics and IoT technologies are just starting their big journey and we will see even more solutions focused on them. I believe that in the future the growing demand for integrated systems and solutions for smart homes and cities will have many dedicated solutions", says Arlauskas.
His team tackled a social problem: homelessness, alcohol and other substance abuse. They believe it is possible to create a special infrastructure where the homeless can register for work and get a salary to a virtual account; the money could be spent to buy only the allowed goods. The students address problems of personal authentication and principles of the circular economy simultaneously.
"I like this challenge because there are no strict requirements for creating a solution. All the teams choose a specific problem. In addition, we work with Altice Labs, which develops innovative products for the telecommunication and information technology market. The company representatives consult students on different issues", Arlauskas shares his impressions.
International experience gives him the chance to work with different cultures, which is important while exploring potential start-up development opportunities. In addition, active cooperation with the internationally acclaimed company Altice Labs provides networking opportunity, which is important for future career prospects.
"The challenge-based learning method itself has proved to be a rather interesting and natural way to look and solve the problems that arise. First, you specify the problem, then formulate questions and finally put together a solution. I would recommend other students to take part in the challenge if they find a topic of interest. Be prepared to delve into the challenges and deepen your technical solution development skills", KTU student recommends.