Kaunas University of Technology (KTU) has developed the Flexible Learning Pathways concept. The publication presents an innovative learning model – an important result of the ECIU University pilot phase.
One of the main ECIU University goals is to offer flexible, personalised learning opportunities. Flexible Learning Pathways (FLP) is a model that allows every learner to choose an individual pathway, irrelevant of previous education or diploma. At every touchpoint with a learner, a variety of paths are suggested. Thus, the final pathway that a learner takes is very individual, and depends on the background, needs, interests and skills of a learner.
"The key element of FLP is flexibility – learner can change the direction of a learning pathway easily, depending on individual needs, desired skills and competencies. Constructing a pathway is the process of organising a series of units of learning, including getting to know the learner," says Dr Reda Nausėdaitė, one of the main authors of the concept.
When a learner completes the challenge or micro-module, micro-credentials are acquired ad they are later stored in learner's competence passport (digital wallet).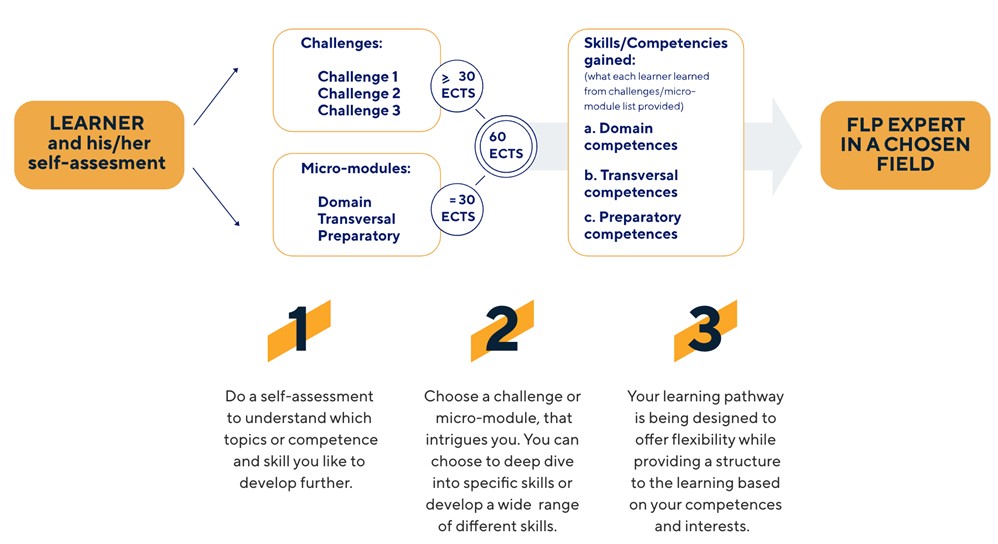 The authors Dr Reda Nausėdaitė, Vytautė Juška, doc. Dr Asta Daunorienė ir Dr Kristina Ukvalbergienė, have dedicated 3 years to develop the FLP concept. The process included selecting data and good practices, ideation, interviews with stakeholders about their challenges and needs, and model validation. Business enterprises from Lithuania, Sweden, Germany, Italy and the United States of America U.S. took a part in the development.
"Businesses notice that rolling out programmes not always matches the current market needs. They express a need for flexible skill development opportunities, hybrid, short and frequent learning opportunities. Moreover, they indicate an increased demand for project-based approaches that help building teams capable of tackling different challenges," concludes the author Vytautė Juška.
In 2021, authors also co-published a white paper "Flexible learning paths – ECIU University's take on the European Degree".
Benefits of flexible learning pathways: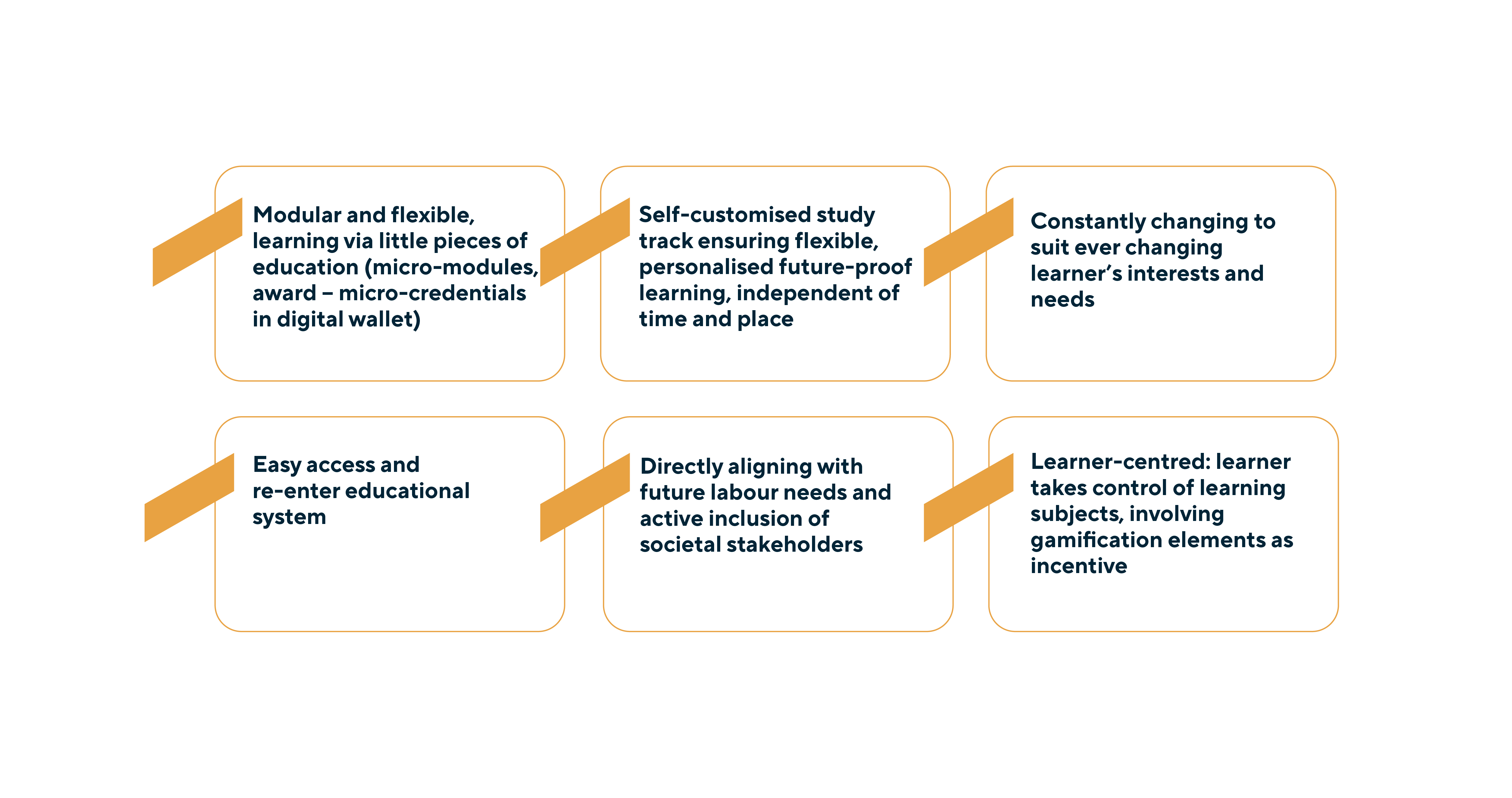 Find more information about FLP concept here: https://www.ebooks.ktu.lt/eb/1615/moving-forward-and-beyond-in-education-concept-of-flexible-learning-pathways/
The ECIU currently consists of fourteen innovative universities, including KTU. They are united by their commitment to entrepreneurship, innovation development, and the importance of lifelong learning for the higher education system, and have a positive impact on the European community. Since 2019, ECIU members are developing the European University – ECIU University.